An original animation drawing from Gertie the Dinosaur (1914) by Winsor McCay, considered the first widely viewed, groundbreaking short. McKay astonished audiences by showing the extinct "great monsters that used to inherit the earth" in action.
The 1920 E. G. Lutz Book Animated Cartoons that was the tool Ub Iwerks used to teach Walt Disney and friends how to create an animated cartoon
The Adventures of Prince Achmed (1926) is considered the first fully animated feature film in the history of the world. This extremely rare and only one in the United States paper cutout scene was created by German born Lotte Reiniger in her signature silhouette stop motion animation style.


An extremely rare animation drawing of Mickey Mouse in Walt Disney's groundbreaking 1928 short Steamboat Willie was the first animated short to use sound. Mickey Mouse is probably the most iconic character in animation history.
King Kong Puppet Armature; this 1933 film by Merian C. Cooper featured pioneering visual effects and stop motion animation by Willis O'Brien that brought the great ape to life.  
An original cel from Snow White and the Seven Dwarfs (1937), which was the first color and sound feature animated film that garnered Walt Disney Productions an honorary Oscar. The film was directed by David Hand who also oversaw the day to day studio operations of Walt Disney Productions.



An original David Hand's Animaland Platypus (1948) animation production painting, from the Animaland cartoon series starring Digger and Dinkum Platypus, which he was hired to create by industrialist, J. Arthur Rank, who also hired him to create Gaumont British Animation the UK's & Europe's largest animation studio.



An original cel from Gerald Mc Boing Boing (1950) based on an original story by Dr. Seuss of a boy who could only speak through sound effects instead of the spoken word. It is considered the finest cartoon created at U.P.A. and won the 1950 Academy Award for Best Animated Short.



12 Disney Studio High School Animation Career Boards (1963).  A "how it's done" collection of original animation pieces and photographs spanning approximately a 10 year period at the Walt Disney Studios and used to educate interested high school students to pursue a career in professional animation.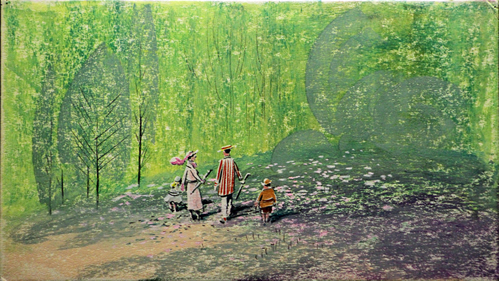 Mary Poppins (1964) was Walt Disney's crowning achievement in entertainment production, which encompassed everything that had been developed technically and artistically throughout his career. This original storyboard drawing of Bert, Mary Poppins, Jane, and Michael is an example of the high quality of artistic creation and love that when into this magical production; garnering it five academy awards..


Poppin Fresh -The Pillsbury Dough Boy maquette (1965) is the first sculpted version of this iconic television commercial character that was originally created in stop motion animation.



An original cel from Allegro Non Troppo (1976), a spoof of Walt Disney Productions Fantasia, the masterpiece of Italy's legendary animation director Bruno Bozzetto.
Tron (1982) was technically an extremely groundbreaking film, and not just for the computer animation scenes that was created for it. This Kodalith cel was created and then backlit with colored gels under an animation camera to give the look that we see in the film.



A Fat Albert cel on Original Background (1984) from Fat Albert and the Cosby Kids. This popular series was the creation of comedian Bill Cosby based on his remembrances of growing up in inner city Philadelphia.



The 1987 Gumby Adventures; These original clay animation puppets of stars Gumby and his beloved sidekick Pokey where the enduring creations of Art Clokey. Adventurist Gumby and common sense Pokey were influential cultural icons of television and film.



This one of a kind original multiple cel animation and background from Who Framed Roger Rabbit (1988) is the only movie or cartoon ever where Mickey Mouse and Bugs Bunny appeared together. It also contains the star of the film, the late Bob Hoskins.



A cel of Akira from the 1988 film Akira by Kaatsuhiro Otomo. It was the first worldwide acclaimed across-all-cultures anime film.
An original cel from Bart the General, Episode 5 of the first series of The Simpsons in 1990. The Simpsons is the longest running scripted animated sitcom in television history and con-sidered one of the greatest TV series of all time.
The Jack Skellington puppet armature and original Christmas Town set from the 1993 stop motion animation cult classic Tim Burton's The Nightmare Before Christmas.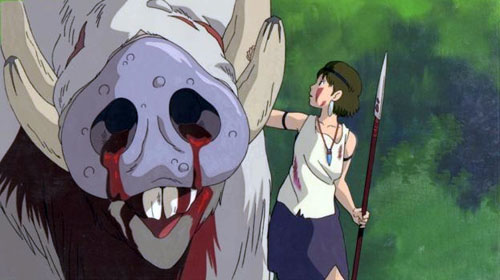 An original cel and background from Hayo Miyazaki's Princess Mononoke: The Spirit Princess (1997) which garnered him world attention and devoted fans. It is said that he oversaw each of the 144,000 cels in the film, and that he redrew parts of 80,000 of them.
The stop motion puppet of Elvis Presley was used in 2000 in a Lipton Brisk Ice Tea commercial. Singer and movie star Elvis Presley "The King" is one of 20th Century's most notable icons.
Shrek (2001) is loosely based on William Steig's 1990 fairy tale picture book Shrek, which the film rights were purchased by Steven Spielberg for his newly formed DreamWorks Animation. Shrek became a worldwide success also winning it the very first Academy Award for Best Animated Feature. These are the original Motion Capture Turn-around Concepts for the Shrek character and actor Mike Myers who voiced and acted out the character. They were used to establish Shrek's center of motion based around Mike Myers human anatomy.